+90000 motorcicle accessories with worldwide shipping!
Lun - Ven
10:30 - 12:30 - (interno 3)
+90000 motorcicle accessories with worldwide shipping!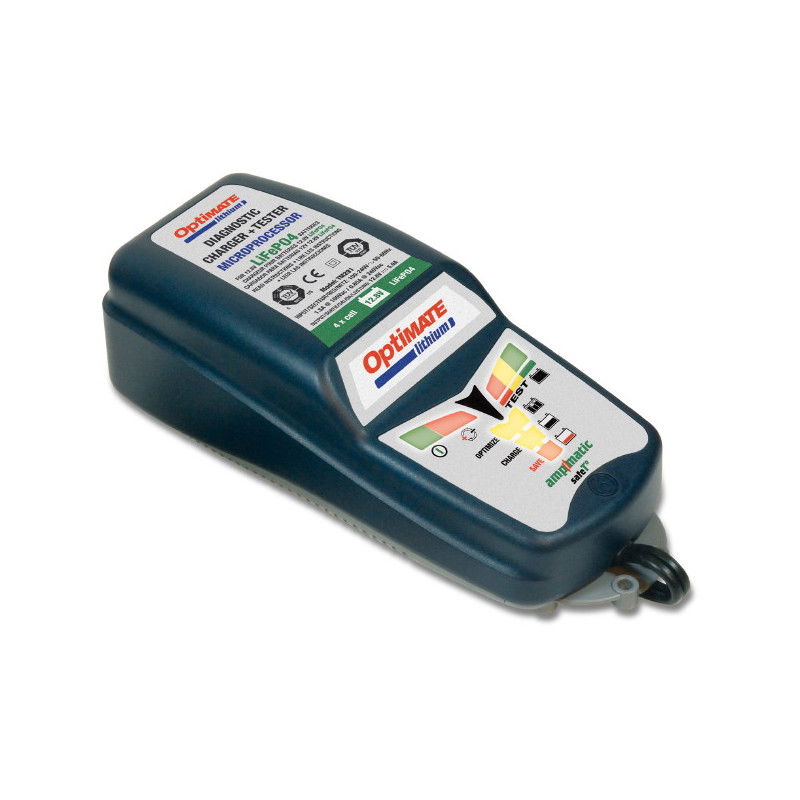 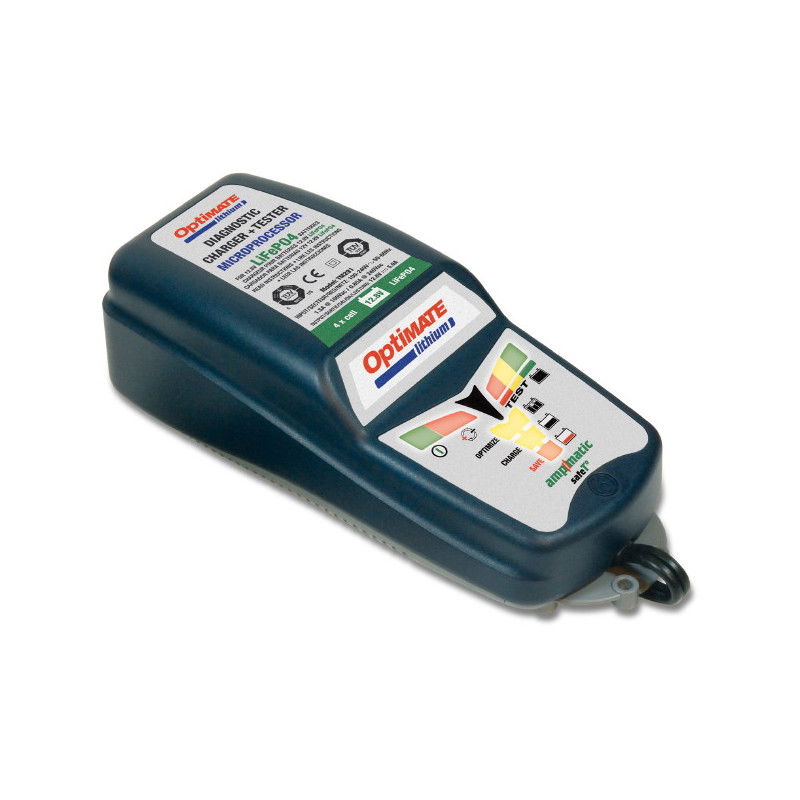 
Caricabatterie di livello professionale Ultimate LiFePO4.
Caricabatterie e tester con funzione di diagnosi ad alta efficienza per batterie LiFePO4/LFP. Perfetto per carica e mantenimento stagionale di una batteria da 12,8 V-13,2 V LiFePO4/LFP da 2 a 100 Ah.

Caratteristiche speciali:
Modalità di RECUPERO della batteria con reset BMS della batteria: inizia da 0,5 V con sorveglianza continua/test dell'accettazione della carica o stato di cella difettosa/cortocircuitata. Previene la carica inutile (e non sicura) di una batteria difettosa.
SafeTº: regolazione automatica della velocità di carica in base alla temperatura ambiente rilevata dal caricabatterie. Carica ridotta in caso di temperature sotto il punto di congelamento, carica nulla in caso di temperature inferiori a -20 °C (si possono verificare danni alle batterie al litio).
Ampmatic: il microprocessore regola la corrente alla curva di carica LiFePO4 ideale in base alle dimensioni/allo stato della batteria, per una carica più veloce e più completa.
CORRENTE DI CARICA: 5 A (Ampmatic)
USO: al chiuso/all'aperto (temperatura minima: -20 °C).
RECUPERO: accensione a bassa tensione a 0,5 V + RECUPERO e TEST a 3 fasi a bassa tensione.
IDEALE PER: batterie di serie 4 LiFePO4 (LFP) 2-100 Ah.
INGRESSO: universale (100-240 V 50-60 Hz), alta efficienza (presente nell'elenco CEC), completamente ermetico.
TIPO: custodia resistente alle intemperie con occhielli di montaggio a parete con connettore di alimentazione da 180 cm CA e connettore di carica da 180 cm che termina nel connettore SAE. Connettore della batteria resistente alle intemperie e set standard morsetto della batteria inclusi.
SICUREZZA: nessun rischio di sovraccarico. Completamente sicuro per elettronica automobilistica. Assenza di scintille Sicuro per il mantenimento della batteria nel lungo termine. Spegnimento automatico in caso di cortocircuito o disconnessione della batteria Garanzia di sostituzione limitata di tre anni.